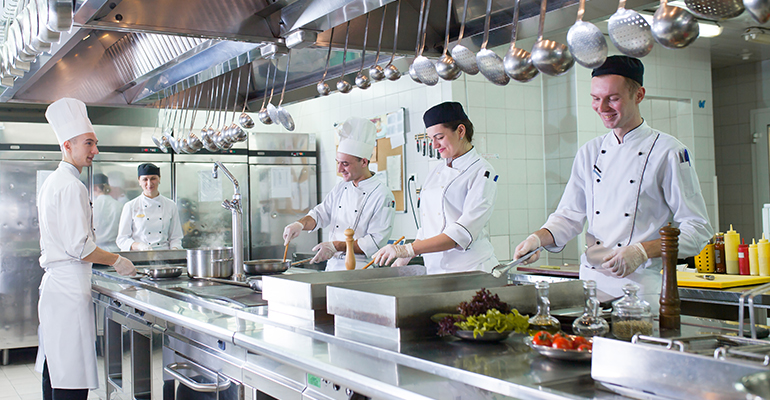 STAINLESS STEEL COMMERCIAL KITCHENS
Industrial Sheetmetals have the capability to provide a complete solution for your commercial kitchen project, from design and manufacture through to delivery and installation. Utilising up-to-date machinery and our specialised staff based in Mount Maunganui, we can tailore a stainless steel commercial kitchen to meet your requirements.

With over 20 years of commercial kitchen experience we design bespoke stainless steel kitchen benches and extract hoods using 3D modelling.

Combining up to date machinery such as our Amada laser and Durma presses, with our skilled staff specialising in stainless steel fabrication, we can create unique commercial kitchen equipment. We can also offer stainlesss steel benchtops in a flat pack assembly to save on freight costs for out of town projects.

Providing a full service, Industrial Sheetmetals will also install your bespoke equipment and ensure everything is in working order. Utilising our HVAC ducting team, we can also install extract hoods, fans and associated ducting to suit the mechanical design required.

Stainlesss steel tables & benches, dishwasher benches, servery benches, tube shelving, flat shelving, extract hoods, mobile benches, adjustable height benches, wet edges, wall sheets, custom sized sinks